Import exactly what you are looking for. NO HIDDEN COSTS.
The process:
– Simply fill in the form on the Home page with the details of the caravan you are looking to buy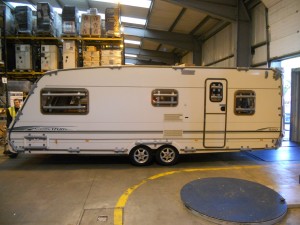 – We find the best option for you among our trustworthy UK suppliers
– We get the caravan delivered to your door step
BuyUKcaravan.com is the only specialist website for locating the right quality stock for the New Zealand/Australian market.
Many satisfied customers have used our service: below there are just few examples of models we have shipped to Australia and New Zealand. It is much more convenient to ship a caravan from the UK rather than buy it downunder. You can even make a profit on British caravans. Eager to find out how? Read this blog post on ShipFromUK.com!
Testimonials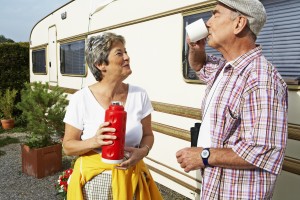 A Bailey Ranger caravan shipped to Auckland for Joseph and Rose Duncan, who were retiring and looking forward to have some free time.
"We could never agree on which model of caravan we wanted to buy for our retirement. BuyUKcaravan.com offered us a wide selection of both new and used British caravans and we could decide with ease which one we preferred, plus they gave us some valuable advice. Now we can't wait to leave for our Christmas trip!"
Rose and Joseph Duncan, Auckland, September 2013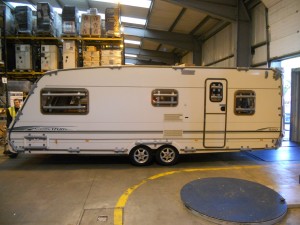 A Compass Rallye caravan imported to Brisbane for Charlotte and James Taylor, who wanted to explore their country's amazing landscape.
"I'm very happy with the caravan we received. BuyUKcaravan.com made the process of importing a British caravan to Australia really simple, as opposed to the hassle that our friends told us about. We decided to buy a caravan from the UK because we figured that it was cheaper than buying one here in Brisbane's dealerships. No regrets!"
James Taylor, Brisbane, June 2012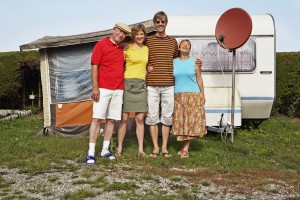 A Delta caravan delivered to Perth for the Andrews family, for an unforgettable holiday.
"Couldn't wait for a holiday with the kids! What I found very convenient about Buyukcaravan.com is that everything was done quickly after I chose the caravan: it was with us in 5 weeks!"
Robert Andrews, Perth, January 2011